Martin & Garp – sunny chilled sound from the late 70´s for a good start in the year. The upcoming album "Sentimental Fools" is influenced by sound distinctive sound of the west coast in these era.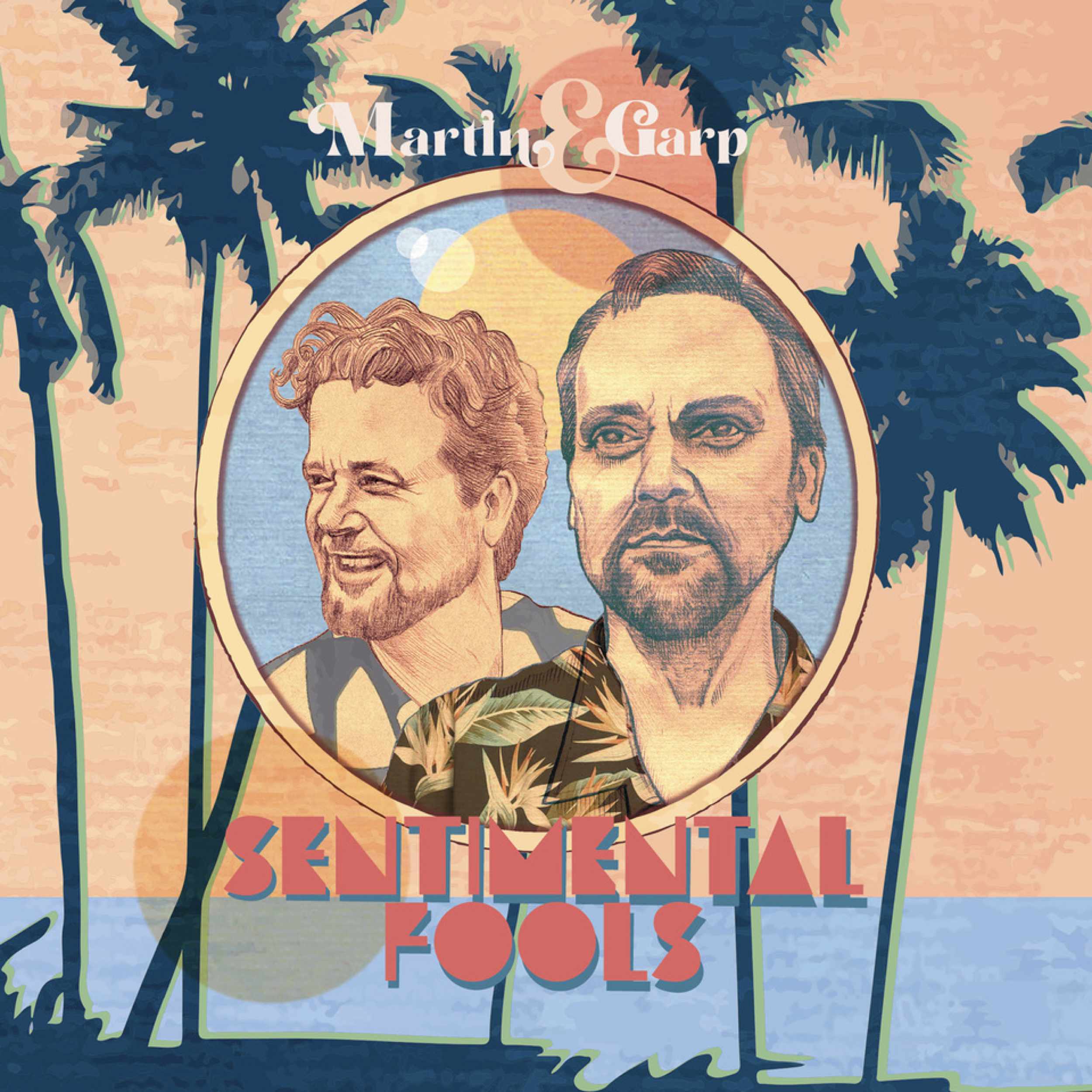 'Lay back and relax' might be the message of the 10 track album Dutch musician and producer Phil Martin presents us with his partner Lo van Gorp (Garp). Starting with Making up and followed by sleepless nights there suddenly appear memories of long warm nights out with friends.
Surrounded by music from artist like Steely Dan, Hall & Oates, die Doobie Brothers, Fleetwood Mac und The Eagles the debut Phil Martin with his project Martin & Garp does not sound new or spectacular. But that is exactly what makes it so interesting. Sentimental Fools sounds fresh and familiar at the same time.
Having a deeper look in the album discovers that Phil Martin has been working with a perfect team. Joel Sarakula and Laura Vane had been co-writing and producing songs. The voice of Lo van Gorp (Garp) has been heart as a backing singer and saxophonist for artist like Marco Borsato, Paul Carrack, Roger Hodgson, Chaka Khan, Trijntje Oosterhuis and Al Jarreau.
Mainly he had been working as a producer and songwriter for international soul and jazz music. He has produced albums for successful projects such as The Jazzinvaders or The Soul Snatchers. Besides this he found some time to produce an album full of romantic 70´s sound that is so typical we start feeling cruising in a Cabrio along the West Coast.
Talking about Sentimental Fools  Phil Martin says: "It's been fully arranged with tasteful keys and guitar lines. Lots of percussion and backing vocal harmonies."  This passion for the sound of the 70´s west coast and the high professional standard of his producing you can totally feel in the album. 
Marvin & Garp easy Soulpop
Take some time and enjoy ten tracks full of groovy rhythms. The first two singles Told you straight and Making Up have already presented he sound of the album: A record that combines jazz harmonies and smooth vocals with songs to be listend louder. Even if you are cruising outside or relaxing on your couch and dreaming of upcoming holidays in the sun.
Pro Tip: Have a look in the Spotify playlists Sentimental Fool Pt 1 & 2. Three ours with our favorite artist and songs of the 70´s West Coast Sound. Besides Earth Wind & Fire and TOTO you´ll find todays new artist like Mamas Gun or of cause Joel Sarakula. But where have all the female artist gone? Maybe a third playlist will follow soon.