Beharie should be a well-known name for soulful music of the new generation. With his new EP "Beharie, the Third", the Norwegian once again manages to transform his search for identity and independence into music.
Beharie is one of the artists who have been with MUSICSPOTS since its first release. His EP Beharie // Beharie released last year, was awarded the Spellemann Prize, the Norwegian Grammy in the R&B/Soul category. Musically, the young musician moves between Michael Kiwanuka and Leon Bridges. This great and wonderful reference makes it especially easy for new fans to discover Beharie.
With the tracks on his new EP Beharie, the Third, he seamlessly follows up on the previous songs. Especially with the new trend of releasing only EPs and hardly any albums, it is nice to hear more songs in a similar soulful guise from Beharie's pen.
The new EP starts again with an intro and already the first song shows clearly that the musician continues to deal strongly with interpersonal relationships. Love Me is a track that already shows the depth and further development of Beharie's music.
Beharie is more the quiet and thoughtful type. After leaving school, he studied contemporary music and published his first pieces early on. You could already hear the brooding in his lyrics early on. Whether it was on the single Worry in early 2021 or currently on Point of View. Beharie presents his thoughts gently and thoughtfully.
Almost like a net of fine drops, the words are poured into music again and again between soul, RnB and indie. This makes it easy for the fans to follow his words. I appreciate this sound, which sometimes seems to be borrowed from gospel.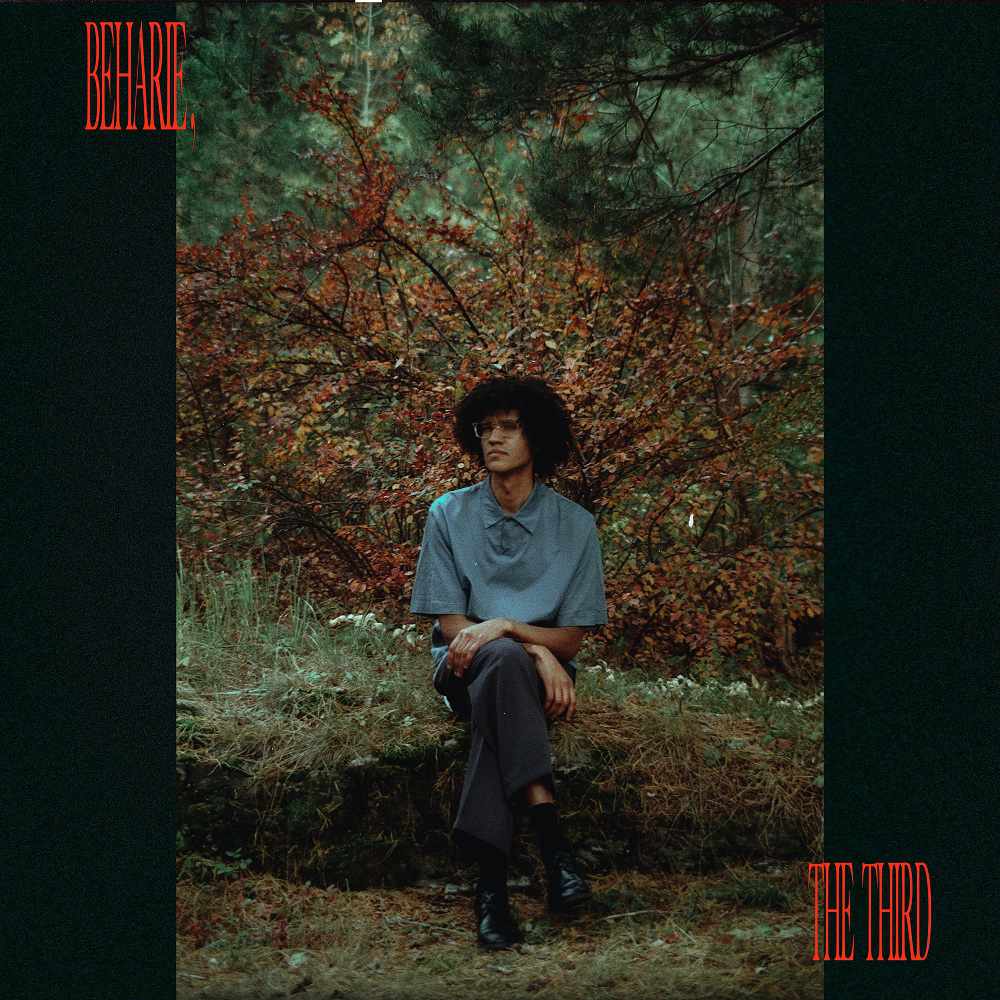 Wonderful to listen to the Interlude dadada. Sometimes it takes a minute of no real lyrics to immerse yourself in Beharie's music. My favourite is the last piece Simple Mistake. A narrative piece that is posie and longing in music and comes with so much greatness that I'm sure it could equally play in my favourite bar, car or living room.
Beharie looks forward and back
In the past few weeks Beharie has been on tour as a special guest of the American songwriter William Fitzsimmons. What a distinction. Of cause we asked how it was and what else we can expect in the coming months.
How was touring the last days/weeks?
I really enjoyed it. It is really life in a bubble. Felt like I had been away for half a year at the end. But didn't want it to end.
Have you planned some dates on your own this year?
Doing quite a few festival shows this summer! Playing support for one of my favourite artists, Leon Bridges, next week which feels pretty crazy.
That is really incredible. Leon Bridges has come a long way in the past years and should be experienced live again, especially because of the change since 2018. With Beharie as support, it will surely be a special concert. You can get tickets here.