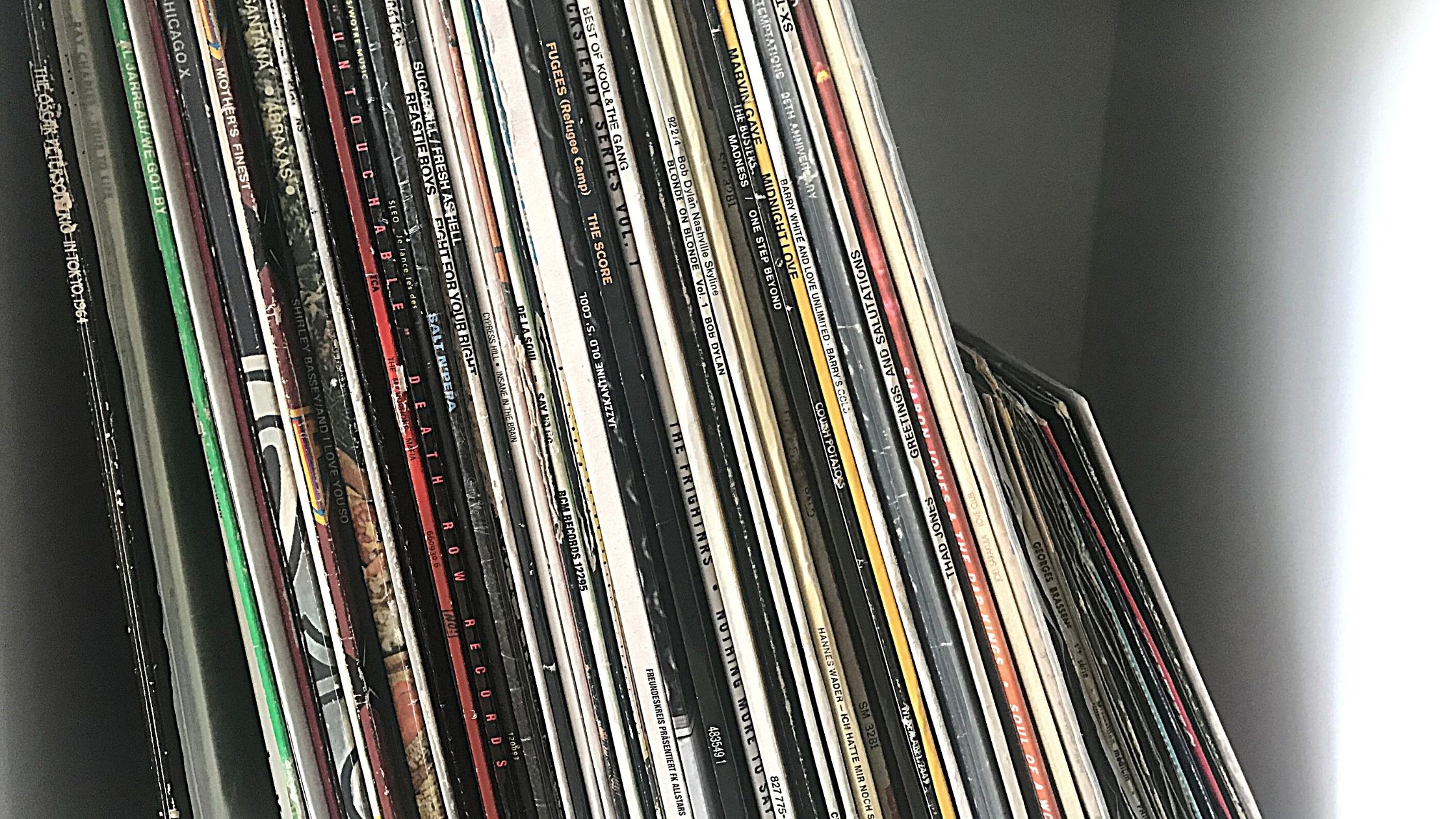 Pop, Soul, Funk, Blues HipHop & Pop Rock
MUSICSPOTS is an independent online music magazine. Started in 2012 as a personal blog, the domain MUSICSPOTS.de was registered in 2014. Since 2019 articles are published in German and English. Pop, funk, soul, blues unite with jazz, hip hop and smooth rock sound. Reports about new releases alternate with concert reviews and business news. In addition to well-known musicians and bands, promising newcomers are often introduced.
We mostly pick our music from far away of mainstream sound and billboard charts. We select specifically from the high numbers of incoming requests for reviews. On MUSICSPOTS you can find tips for upcoming live gigs, exciting concert reviews and a look at music videos that tell good stories. With our own live talk series "Never Lunch Alone" (2020) and TALK & LISTEN (2021), MUSICSPOTS we offer many musicians another opportunity to present their music and themselves in times of missed live gigs.
Always searching for the answer why the music business is changing as fast as we do, at MUSICSPOTS we look behind the scenes of the stages. We open studio doors and talk about changes that are affecting music and the industry. Whether it's advancing digitalization, fan building via social media, streaming gigs or, since 2020, the impact of the Corona crisis, these are all topics that find a place in our interviews and reports.
The direct exchange with musicians, music makers and partners is more important to us than to repost press information about new releases. After 10 years of continuous writting about music and business, MUSICSPOTS has developed into a magazine where newcomers and professionals meet on same level. Through close international exchange and our expertise, we are often trendsetters and discoverers for new and rediscovered artists.
Together from the studio to the stage
MUSICSPOTS is independent and free. We work closely with a network of musicians, music creators and contacts in the music industry. Promoting diversity and visibility of music is as much our focus as demanding fair conditions for all parties involved and always pointing out discrepancies. We therefore welcome requests for collaboration, whether for a media partnership, album promotion or tour presentation.
Every incoming request of musicians, bands and agencies gets our attention. Due to the large number of new releases, we select specifically. With our special formats, such as the live talk series on Instagram, video showcases, the New Music Friday and the social media channels, we offer, in addition to the usual reviews and tour promotions, the opportunity to promote an album from the first single to the release. If you are interested, please send us an email.
For us music is more than just a background sound. Behind every song, every EP and album is a story to be told. We have a deep look at these stories, we listen, ask and report the messages and tell the insights of the musicians and bands who created them. With the answer to the question "What's going on?", MUSICSPOTS was launched in 2012. The party mix was initially written down, as well as the note about the new album. 10 years later, the editorial team around Caro Schwarz has successfully grown. MUSICSPOTS is now everywhere music happens: backstage, in front of the stage and of cause on stage. We make music come alive.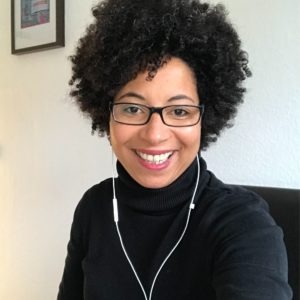 Always looking for new music with a good story.
From radio to vinyl, mixtapes, CDs, mp3s, stream and back to vinyl. The selected music format from Caro is just as diverse as her collection of music. Grown up with classical music, Beatles and Bob Dylan, you can find Supertramp, The Specials and Miles Davis as well as the Fugees and Air here. Folk, Rock, RnB and Soul meets new Pop. Even if there's less HipHop to find here right now, the fascination for good lyrics has remained unbroken since the first activities for magazines and radio. With the start of MUSICSPOTS, the studied specialist in project management, marketing and communication now gives music creators and lovers a place to meet. Caro is always where the music plays: in front of stage as well as backstage and of cause everytime happy to be invited into the studio for a behind-the-scenes story.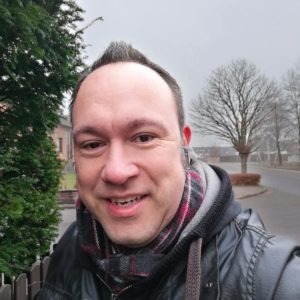 Music must be experienced live and present great voices.
With his unbridled passion for the real concert experience, Dirk can often be found in front of stage. Pop, folk and real singer-songwriter sounds find place in his selection. Seometimes there are excursions into Rock and many German-language songs can be found in Dirk's playlists. Especially expressive female voices are an integral part of his constantly growing CD and vinyl collection. After three years of building up his own blog, working on MUSICSPOTS does not feel has hard work. For Dirk writting about music is a fascinating opportunity to express his love for new sounds.
Inspiring people with your own music is the greatest gift on earth.
Music has accompanied Miriam since early childhood. At the age of six she learned to play the accordion and by the age of 13th she has started to play the guitar. In the last ten years Miriam was active as a musician in various bands. Since 2018, she is part  of Kleopetrol, a soul and funk band from Braunschweig, where she plays guitar. The international stage experience and her own songwriting flow directly into her texts. With her work at MUSICSPOTS, the master student of the University of Music in Hannover combines her great interest in writing with her musical expertise and the discovery of new music and artists.
From the love of music into business
Music has always been a part of Larissa's life. She learned to play the keyboard at the age of 9, later moved on to the piano and tried her hand at the guitar for a short time, with rather moderate success.
To turn her love of music into a career, Larissa decided to study music business. This not only gave her an insight into the industrial side of the music scene, but also allowed her to discover many new artists. Even though it's mainly hip-hop songs that make it onto her playlist, you can find a colourful mix of different genres there.
Finally, the most important thing: Let's meet in real life, at concerts, festivals or for a coffee and enjoy music together and talk about it.
Your Caro
from MUSICSPOTS
P.S. Regular updates & news are also available on the Facebook Fanpage, Instagram or Twitter. In our own Facebook group 'Sounds & News' we discuss current topics. Hopefully we will soon continue with our own acoustic concert series "KLANGTEPPICH".
The pictured material is either shot by MUSICSPOTS or is press material used with the permission of the artist, label or agency in the context of the article. Please respect the art & artists and do not use the images and text material for your own purposes without asking.
Stay tuned & join us.
Fotocredit: Larry Mitchell und Dan Owen by Sandra Schink, Miu by Elena Zaucke