Motown from HollandThe Tibbs put a good portion of Motown soul on the shelf with Another Shot Fired. Fans of the classic 60's and 70's soul sound can look forward to full band sound and traditional lyrics.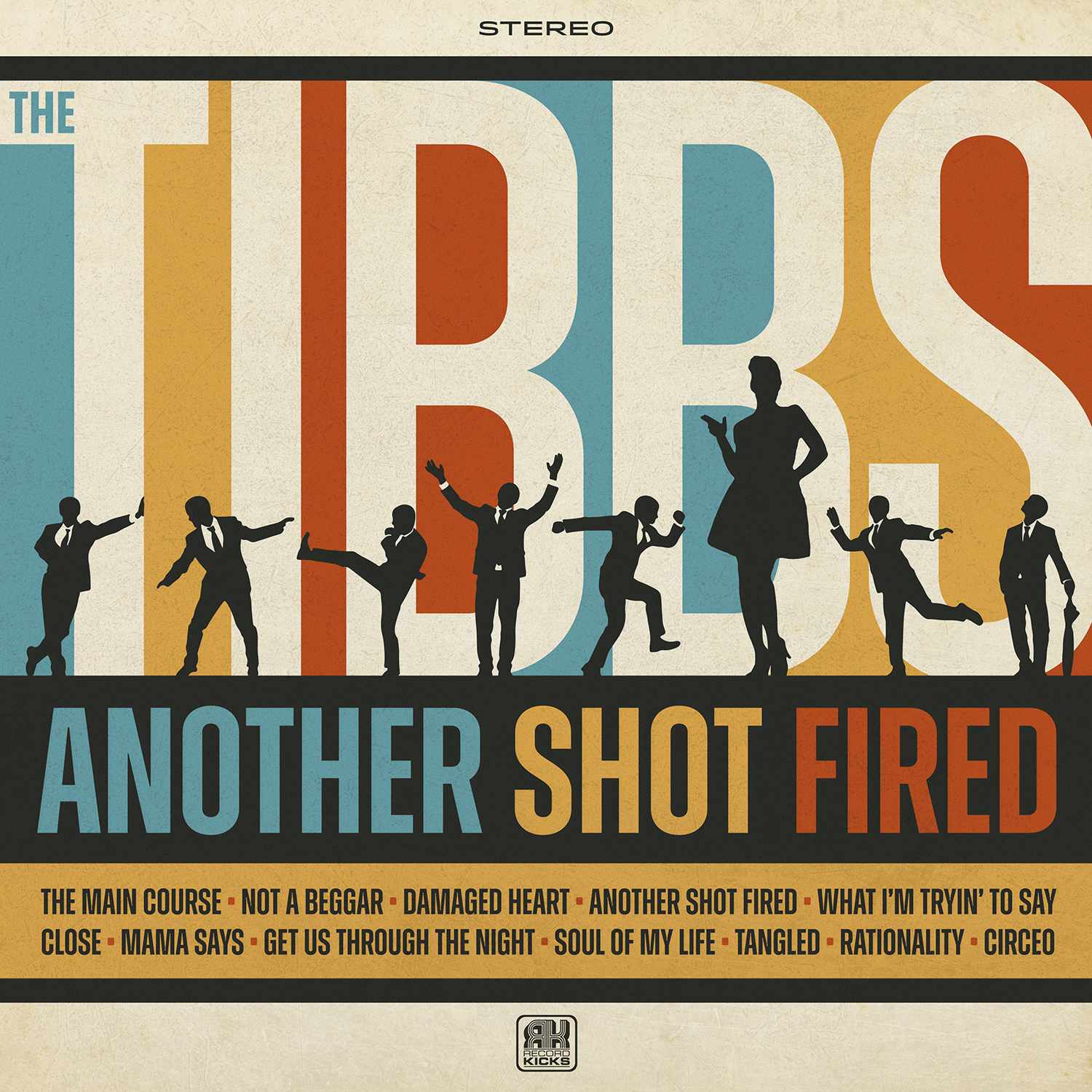 The Tibbs' second album is also the debut for singer Roxanne Hartog. On Another Shot Fired the new voice of the soul combo also wrote most of the lyrics. Great emotions are surrounded by powerful rhythms and bring back the original soul feeling.
The fear that the sound would change with the departure of Elsa Bekman is unfounded. Also this time the soul combo from Holland still believes in their proved recipe of the classical arrangements of the 60's and 70's. The band includes the singer again as usual warm and with full sound. The songs tell about love, being left and togetherness.
This classic soul could already be seen and heard in the first single Damaged Heart, which was released in October. The video offered a nice view into the Electric Monkey Studio in Amsterda. Simple and clear in black and white, you can watch the band and the singer during the recordings.
Already on their first album Takin`Over The Tibbs convinced me with their warm soul sound, which comes from the classical production method, Berd Ruttenberg told me at that time. Also this time we worked together with producer Paul Willemsen (Beans & Fatback, Lefties Soul Connection, Michelle David & The Gospel Sessions). The album was mastered in Nashville by soul veteran Bob Olhsson, who used to work for Motown.
With all the wonderful classical soul arrangements, it's hard to choose your favourites. The title track Another Shot Fired is just as beautifully realised as the fresh and updriving Damaged Heart full of ring of bells and the Hammond organ. The song Mama Says pushes me mentally into the rock music segment. For a short time I feel remembered to Lenny Kravitz's Always on The Run, but then the Nashville Blues takes me back to The Tibbs and the 60´s soul.
Another Shot Fired by The Tibbs is a well-rounded, pleasant album that, like the debut, impresses with many beautiful compositions. Every now and then I miss a little bit the smoky voice of Elsa Bekman. She gave the songs a little more Nashville and Motown sound. But Roxanne Hartog gives the band a new special touch.
The Tibbs classic Soul music
At the latest on What I Am Trying to Say or Soul of My Life I am reconciled with the new album and let myself sink back into the soul cloud. It's an album for soul fans, for those newly in love or suddenly abandoned. The twelve songs bring great emotions into the living room.
Fans of the Marvellets, Booker T, James Brown and The Supremes should not miss this album. You should also listen to the debut album of the Berlin combo The Everettes.
Fotocredit: The Tibbs by Sven Benjamins