Tanika Charles is one of the musicians we were able to experience live this year and who inspired us very much. Her album Papillon de Nuit: The Night Butterfly proves once again how much new soul music can touch you immediately. We asked the Canadian about her live music highlights and favorite songs of the year and what we can expect from her in the coming year.
When we think back to the showcase at the Reeperbahn Festival in Hamburg in September, we think of: a long queue in front of the location, a full club and fans who kept singing the chorus of the last song long after the artist had left the stage. We can summarise: this performance by Tanika Charles was more than great and a highlight at this year's festival.
It was also wonderful that the singer took a few minutes after the show to talk to us about the making of the album, the Canadian music scene and the challenges of the live industry. We are very impressed with this great talent and the lovely person we met. Therefore, we would like to highly recommend Tanika Charles' music to you.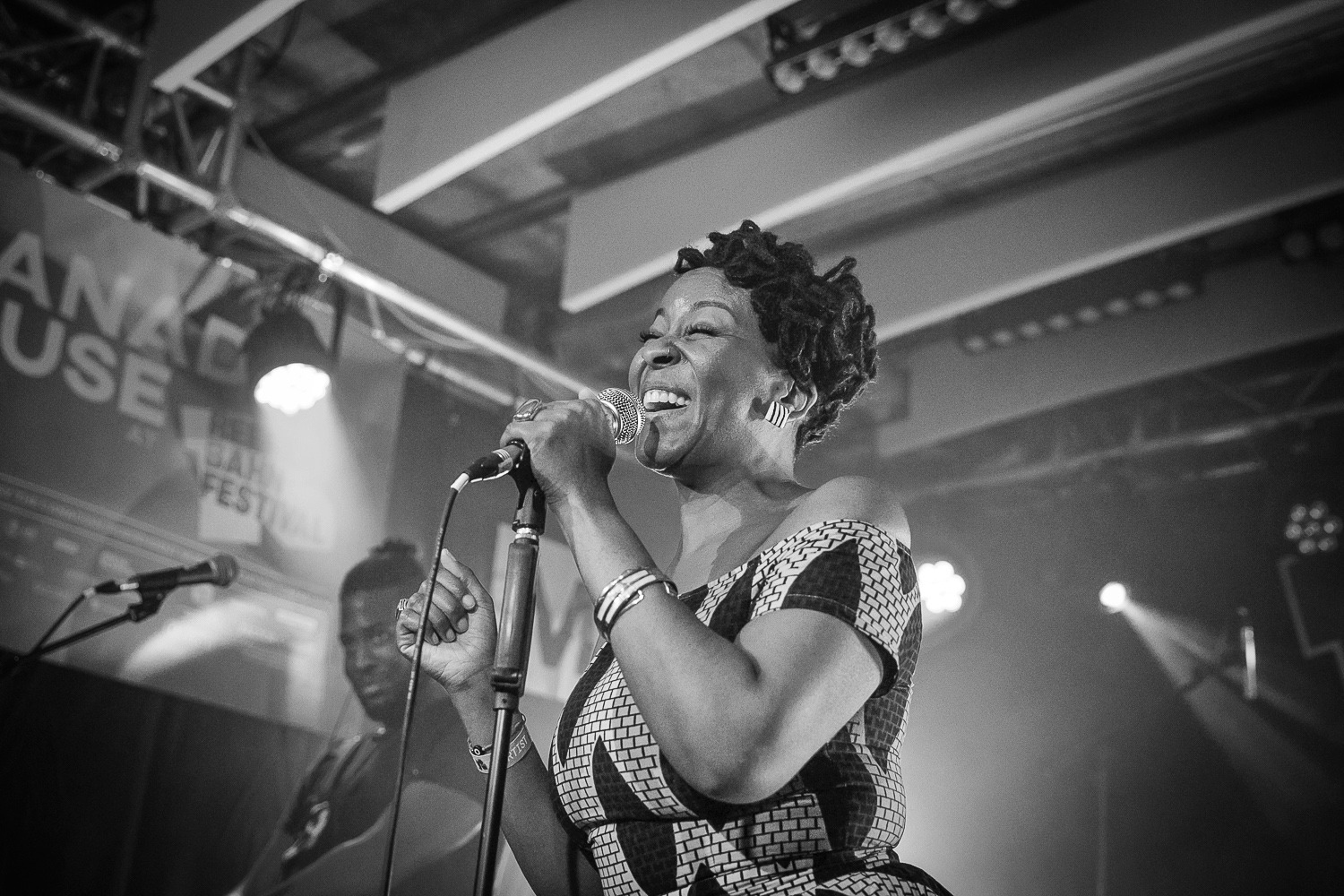 With her latest album Papillon de Nuit: The Night Butterfly, Tanika Charles has shown that she can write songs full of love about difficult moments in life as well as about moments full of happiness. It is a soul album, just the way we love it: light and fresh melodies with messages that go deep under the skin.
Soul lovers may remember their first hit "Endless Chain" from their debut Soul Run (2017). Endless Chain is on the one hand powerful and at the same time incredibly catchy. It is one of the best earworms that will inconspicuously but stubbornly settle in with you for a day or two. This year Tanika Charles brings us more of these soul-based and modern-influenced songs with "Million Ways" and "Frustrated". You want some disco elements? Then listen to "Different Morning" with rapper DijahSB – a track that promises the best start to the day.
If you missed any of Tanika Charles' many shows this year, make a note for 2023. We asked her about her plans for the coming year and it looks like they are going on tour again.
Tanika Charles in review of the year
Concert Highlight 2022:
"Just being able to get back out on the road a lot this year after not being able to for so long. My touring schedule was busy and the routing made no sense, but we were just so glad to have the opportunity to play again that it didn't matter. I was all over Canada of course, but it was super special to return to France and Germany again, as well as perform in Mexico for the very first time. Getting that immediate audience feedback is really what I need to keep going, and remain convinced that I'm on the right path."
Outlook to 2023:
"I'm going into 2023 with a "we're back" attitude, which is starkly different than last year. I'm looking forward to performing more, in some new places, and returning to places I haven't been in a while. I can't say too much yet, but I will definitely have some new music next year too."
3 favorite songs in 2022:
1. Yebba – All I Ever Wanted
"Over the dark times, trying to write was difficult. No inspiration or motivation. YEBBA's Tiny Desk version of this song was so heartfelt and emotional. I'd become numb over the two years and this song made me feel something."
2. Alex Isley – Such a Thing
"This artist I came across on a friends IG story. Her voice captured me in that short recording. Decided to look her up and immediately loved the content and her entire discography."
3. Beyoncé – Virgo's groove
"It's a whole vibe. Renaissance is a whole vibe. It was really difficult to choose a song from this album but this song? Her runs and backing vocals are remarkable."
Thanks Tanika for taking the time for the conversation after the amazing gig in Hamburg. I am sure, we´ll meet soon again next year.
You like our articles and music tips? Then support us with a membership in our community via Steady.
We are convinced that artists, bands and music media should support each other. That's why we would be happy to welcome you as part of our community. Start now with a free 30-day trial membership. You can find more information here.