At the end of March Sam Himself asked us for a dance. The Swiss rock musician with the dark distinctive voice presented his new album Never Let Go accompanied by his four-man-band at the Nochtwache in Hamburg.
To kick off 2023 he released his new album Never Let Go and went on tour through Germany, Austria and Switzlerand. Those of you who have already seen the musician live or follow him on his socials could have imagined what the evening would bring. Together with "Benny Naughty" on guitar, "Cobra" on keys, "Dr. Phil Goodie" on drums and "Georgeous George" on bass, Sam Himself spreaded – besides some melancholy – a lot of good vibes. Unfortunately the venue wasn't very packed but everybody there – including us – had a really good time.
Sam Himself seemed to know what he wanted. Highly concentrated he entered the stage, adjusted the already placed microphone, picked up his guitar and started the evening with his hit single Mr. RocknRoll. Bass and guitar merged, the drums gave the beat and the keys also got solo parts within the evening. The compositions were delicate, polished and maintained the edginess of rock music.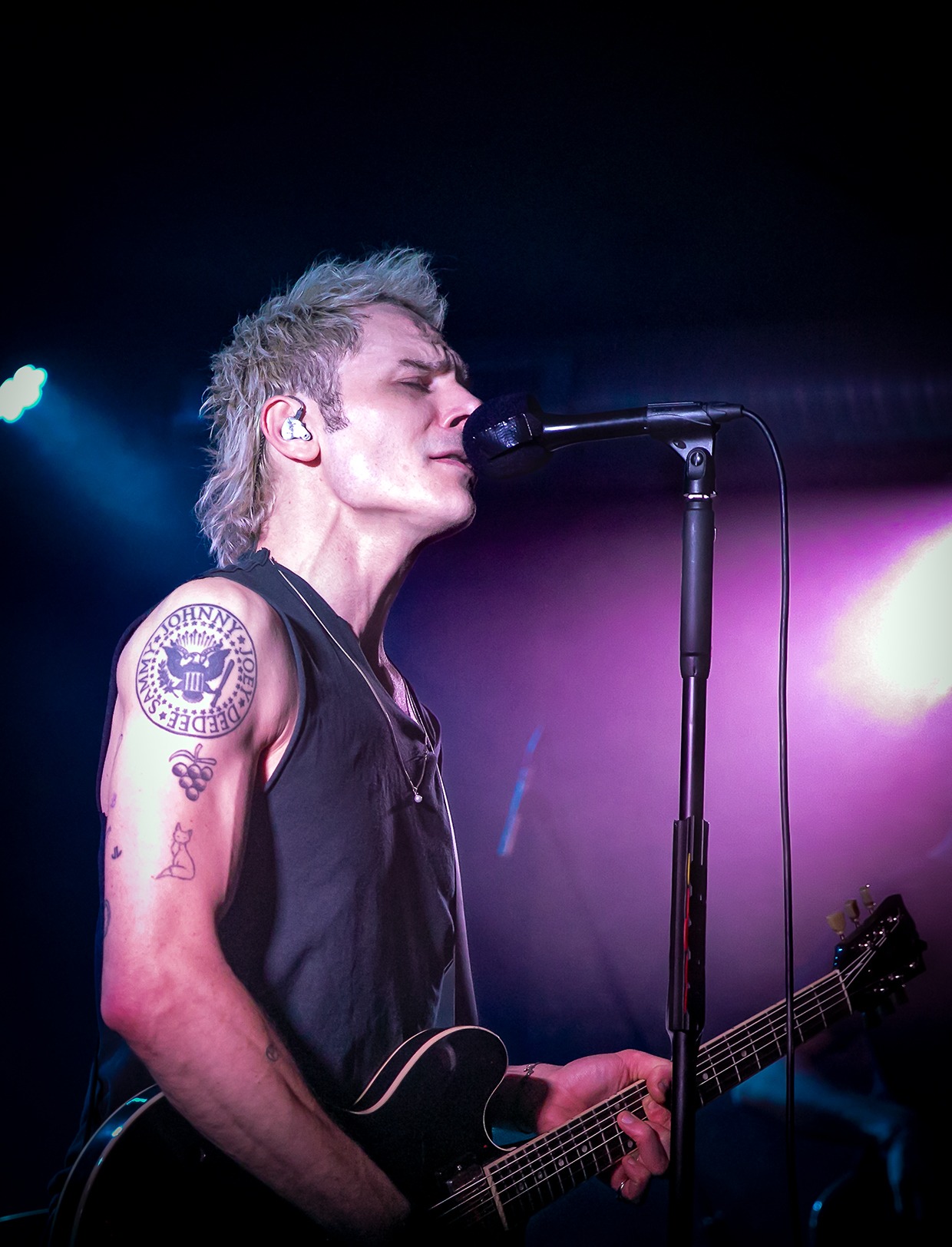 The platinum blond singer likes to be close to the audience. Again and again he jumped off the stage and used the typical Hamburg Pit as his very own dance floor. In addition to the new tracks, f.e. Heartland and Never Let Go, Sam Himself also played Nothing Like The Night from his previous album Power Ballads. His interpretation – a very excellent cover version – of Bruce Springsteen's Dancing in The Dark was also part of the setlist.
The gig was worth it. In the beginning the audience started a bit contained, but later on the fans danced and sang along. In the end they spent almost 10 minutes of applause after the last song demanding an encore. The charming musician followed this request happily and ended the concert with a solo part.
After his show Sam Himself spent some time at the merch to chat with his fans. We also used the chance to talk to the very friendly and approachable artist about the gig. With saying goodbye he left us a little hint for upcoming shows in the fall. First dates are announced on his website. We are curious what's coming up and looking forward to it.
You like our articles and music tips? Then support us with a membership in our community via Steady.
We are convinced that artists, bands and music media should support each other. That's why we would be happy to welcome you as part of our community. Start now with a free 30-day trial membership. You can find more information here.