The Reeperbahn Festival starts today. From 16.09. to 19.09.2020 everything will be different this year: the music festival will take place online and on site, the conference talks are completely online. We have looked over the programme and put together a few recommendations for Wednesday. There should be something for both at home and on site, for fans of pop, soul and RnB.
enjoy music onsite & at home
Whereas in the past many programme items were only made available online afterwards, this year – thanks to the Corona crisis – many concerts can be enjoyed directly on the sofa. Take a look at the new streaming platform, where you can find an overview of numerous gigs and talks. Before we get back to the festival programme, we'd like to ask all those who will be there: The Reeperbahn Festival 2020 is of course subject to the current pandemic regulations for the realisation of events. A mouth and nose cover is mandatory as well as keeping a distance of 1.5 metres: Please all remember this and let us enjoy this festival together.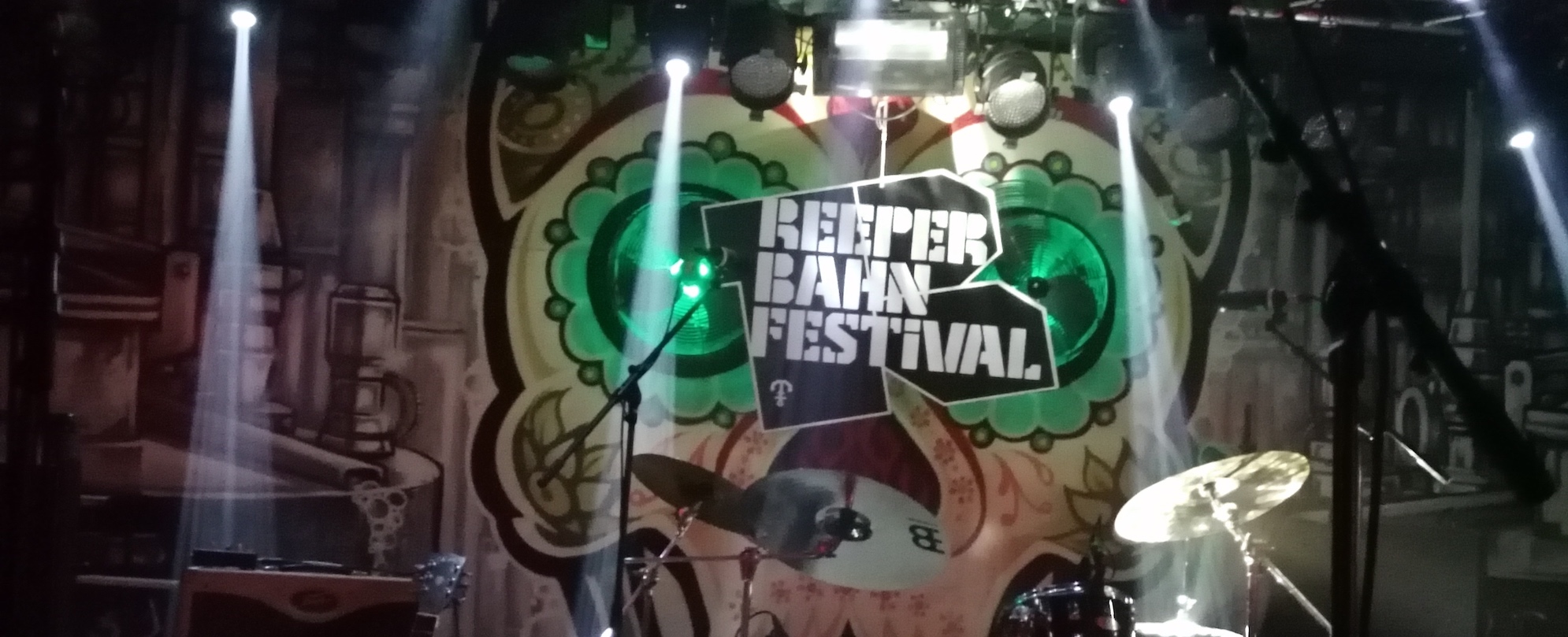 KOKO – Indie Rock from UK 
Boygroup Pop or Techno? The question is hardly ever asked, because what KOKO from the UK deliver is definitely danceable. The sound is a bit weird and has a lot of bang. At the latest on "Eyes so wide" you have the feeling to meet the big brothers of Billie Eilish. We are excited and listen twice. The KOKO play on Wednesday at 14:40 on the Festival Village stage and at 19:30 at Uebel & Gefährlich. For sofa surfers the sound of KOKO can be heard in the stream from 6 pm. Turn up the volume!
Since the conference is being held entirely digitally this year, the business section of the festival is being transformed into a sofa edition. Titled "Breakfast Television", programmes can be watched at several conferences. Biggy Pop has perfectly put into words my still slightly sceptical 'anticipation' about this year's festival. Her article "Reeperbahn Festival 2020 – hybrid through the pandemic" is the perfect starting reading on the first day of the festival.
lùisa – Indie Pop from Germany 
A voice as deep as the ocean, a sound that is soft and immediately touching. Lùisa has announced her new album after more than two years of silence. The first single "Deep Sea State of Mind" will be released this Friday. We hope again for soft sounds paired with loops and beautiful guitar runs. The musician has already revealed a little in our Never Lunch Alone Livetalk. She will bring lots of new songs to the Reeperbahn Festival. Lùisa plays on Wednesday at 15:45 at the Festival Village and at 10 pm in Resonanzraum. You shouldn't miss that.
Akua Naru – HipHop / Soul / RnB from USA & Germany
When Akua Naru gets going, the beats and lyrics just roll along smoothly. The USA-born musician discovered her love of music early on. Her commitment against racism, for empowerment and as a strong voice for socio-political issues, Akua Naru always lets her music flow. We all know her hymn "The Backflip" and many of her songs released in the 2010s include this wonderful Conscious HipHop with Jazz, which is far too rare nowadays. Akua Naru will perform on Wednesday at 17:30 at the Festival Village and as a musician she also represents the Keychange programme. The gig is available in streaming from 8 pm.
Eefje De Visser / Pop / Netherlands
Music that sounds longingly dreamy and at the same time captured in the now. Opposites seem to attract each other in Eefje De Visser. Her songs seem to be spherical and detached, yet with depth. The musician has been celebrated in the Netherlands for a long time. Now as an Anchor Nominee the breakthrough should be achieved. You can listen to the elfin sounds on Wednesday at 19:15 in the Imperial Theatre and on Thursday at 20:00 in the Nochtspeicher. The show can be heard on Thursday from 22:45 it will be online.
Reeperbahn Festival Conference
With the new streaming platform the Reeperbahn Festival seems to be well positioned for the first online & on location edition this year. The conference programme will take place completely online. Tickets for all 4 days are available for almost 22,00 Euro here. It's definitely worth a look.
We are really happy about all the Hamburg acts who storm the stages for this special Reeperbahn Festival. But it's a little bit surprising that many of these concerts don't seem to migrate to the streaming platform and thus surely don't get as much international attention. There are great artists* and bands who "only" can be heard on location. In addition to those already mentioned, you should take the chance to hear the winner of the first day of the festival, friedo, with her dreamy singer-songwriter Pop at 19:30 at Bahnhof Pauli. Douniah, who will also be playing at 22:30 at Bahnhof Pauli, is one of our favourites this year. Her soul, RnB with a light jazz touch has been refining the MUSICSPOTS playlists for a long time.
You want to be inspired by music and put together your programme for the next 4 days? Then follow our Reeperbahn Festival Playlist on Spotify. Or follow us on Facebook, Instagram and Twitter and join us virtually across the Kiez. You are also on site? Then let's swap places next to the stages. Even though everything is different this year, Reeperbahn Festival is networking & music again.
Are you looking for more music events in September, far away from the Reeperbahn? Then take a look at our tips for the coming days.
Photocredit: Title Screenshot by MUSICSPOTS, Picture 1 "Reeperbahnfestival 2019" by Dirk Kippermann, Conference by Reeperbahn Festival Pressepicture