The duo OY from Berlin releases their new album World Wide We on March 3rd on Mouthwatering Records. An expressive album that makes you think and dance.
OY stand for expressive lyrics and versatile soundscapes
For more than ten years, the duo OY consisting of Joy Frempong (vocals, keys) and Melodydreamer (producer, drums) shares the stage and released three albums in that time. After four singles being released in January with the EP How Many, their fourth studio album World Wide We is now in the starting blocks and will be released in early March.
On the songs of the EP we can already hear a foretaste of what we can expect on the album: A stylistically diverse sound with influences from hip-hop, soul, jazz, gospel and pop and a strong message. Excerpts of this can already be heard in the spoken passages at the end of the song How Many. These are heard more often on the album in the form of interludes and are the link of the underlying theme.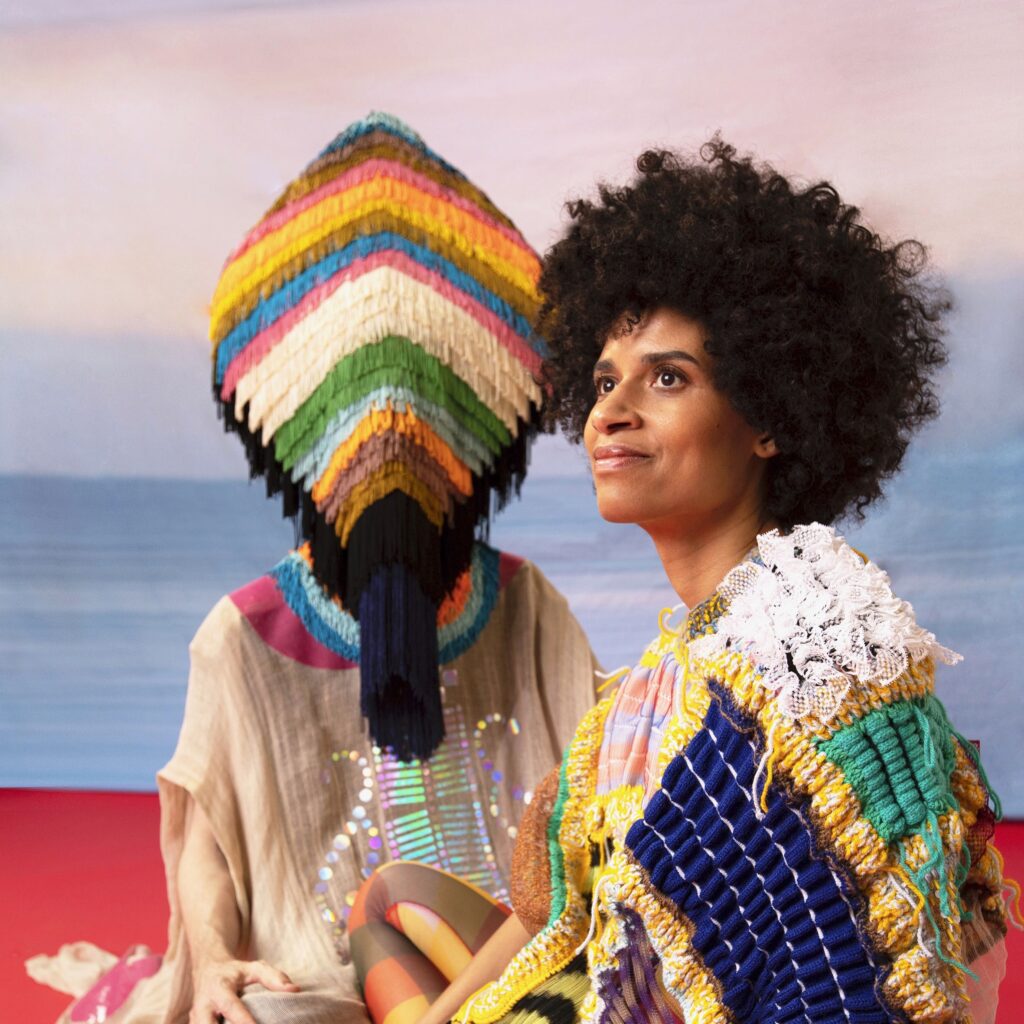 World Wide We – for global togetherness
World Wide We is about identity, structural oppression and geopolitical injustices. On the 15 tracks, the duo calls for dialogue and handshaking. "The album title "World Wide We" stands for a global togetherness of all people and living beings. For the insight that we can only solve the problems of our time together as a world population. As fragile as this realization may still be, it is the only remaining possibility we have for comprehensive health and a future on earth," Melodydreamer sums up the spirit of the album.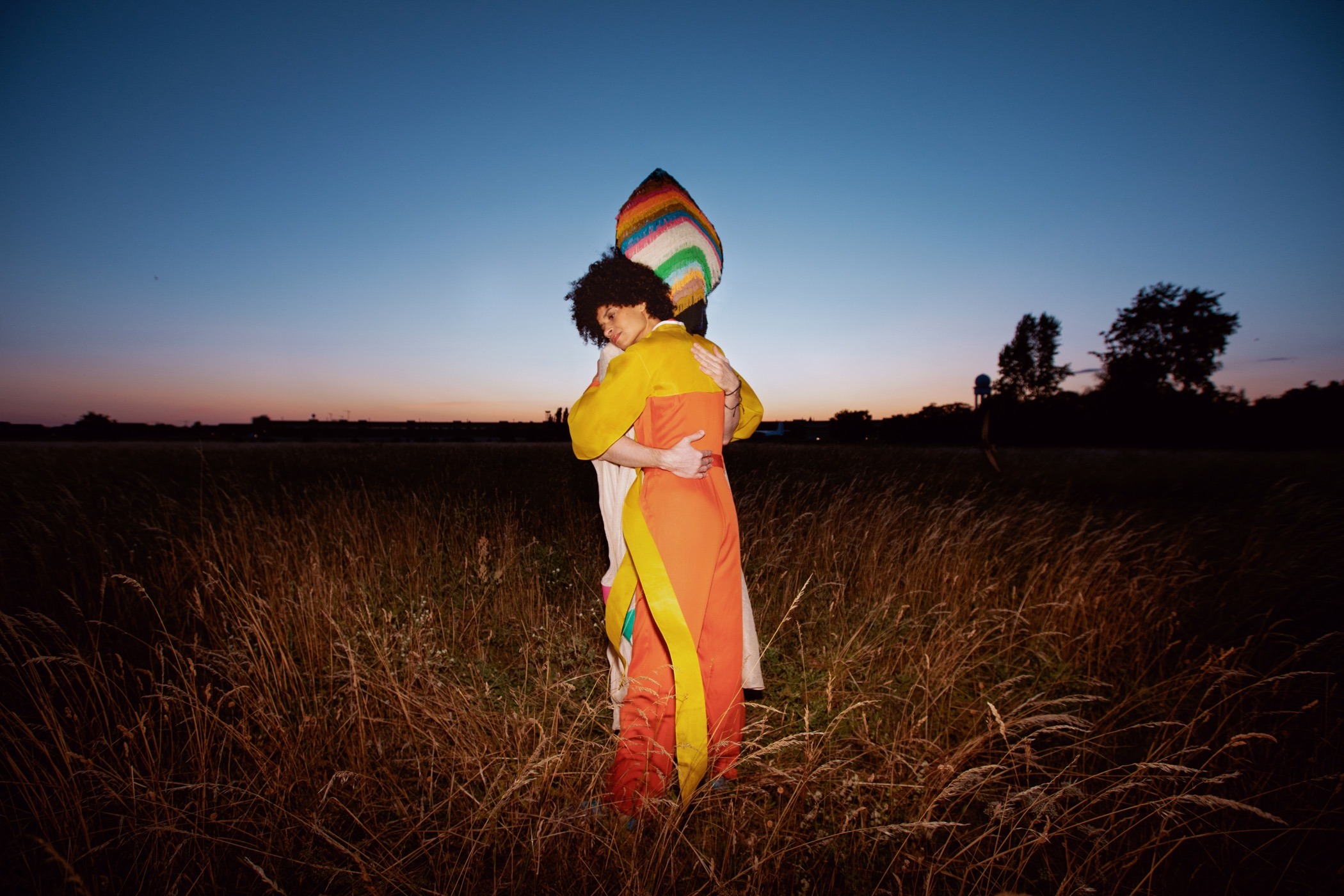 The focus is on the expressive lyrics, which are accompanied by versatile and unusual arrangements. OY's music often follows an underlying concept, according to which lyrics and arrangement are formed. "Our albums are actually always concept albums that revolve around a core theme. Following Jim Jarmusch's motto – 'No Input, No Output' marks the beginning of a new album project for me when I consciously take time to immerse myself in books, films, interviews from other people on a topic area," Joy tells us. Melodydreamer adds: "Sound and lyrics are naturally often strongly connected by this preliminary process. For songwriting, we always end up with our tried and true ping-pong system. One of us hits the ground running with a raw musical sketch or fragment – the other builds on it adding other parts."
Society should embrace people from multiple cultural backgrounds and give them the opportunity to reach their full potential, Joy points out: "The core message I've wanted to convey for years, because I don't hear it often enough in the world, is that people who grow up with multiple cultural backgrounds are superhumans, 'born in translation' I call it – we see with 4 eyes, hear with 4 ears, the dual perspective is innate and a huge potential that unfortunately is too often systematically stifled because mainstream society primarily points out where you don't quite belong, where you don't quite fit in."
In March and April OY is on album release tour in Germany, France and Switzerland. Tickets are available on their website.
10.03. Zurich (CH), Bogen F
12.03. Bern (CH), bee-flat
15.03. Paris (FR), Le Hasard Ludique
24.03. Fribourg (CH), Fri-Son / with Emiliana Torrini
30.03. Berlin, Berghain Kantine
31.03. Hamburg, Häkken
13.04. Nuremberg, Desi
14.04. Stuttgart, Merlin
15.04. Leipzig, UT Connewitz
21.04. Stan (CH), Stanser Musiktage
What can the audience especially look forward to? Melodydreamer reveals that there will be a completely new show with "new visuals and many of our current and old favorite songs." "We have a lot of positive energy and a beautiful new LP coming with us." And to put it in Joy's words, "dancing, storytelling, sound worlds."
We can highly recommend the album World Wide We – both for the strong message and the interesting soundscapes. Fans of Sault, Kae Tempest and Tierra Whack should add this album to their record collection.
Photocredits: Roberta Sant'Anna
You like our articles and music tips? Then support us with a membership in our community via Steady.
We are convinced that artists, bands and music media should support each other. That's why we would be happy to welcome you as part of our community. Start now with a free 30-day trial membership. You can find more information here.