With Mr. Brown Eyed Soul Vol. 2, the legendary Big Crown Records label released the second compilation by Sunny & The Sunliners in mid-July. It contains unknown songs of the band and is a real insider tip.
Sunny Ozuna – A Star of Chicano Soul
Sunny Ozuna is a legend in texas and latin music, who became a star back in the late '50s. Among a multitude of awards, he was the first latino artist to appear on American Bandstand in the early '60s. With his band Sunny & The Sunliners, he landed the 1966 hit Smile Now, Cry Later, becoming an integral part of the chicano and lowrider soul culture. With his distinctive voice and harmonious choirs, he shaped the unmistakable sound of '60s and '70s soul music.
Big Crown Records reissues music by Sunny Ozuna
Fans of Sunny Ozuna's music include also the Big Crown Records label, and in 2013 they decided to reissue Sunny's works. His music should be preserved, presented to a new audience and made accessible to the existing fan base. In 2017, the foundation was laid with Mr. Brown Eyed Soul Vol. 1. The compilation contains Sunny Ozuna's greatest hits as well as some lesser known songs. In the following years, the repertoire was complemented by several reissues of Sunny's albums and rare singles.
Now, on July 15, Big Crown Records released Mr. Brown Eyed Soul Vol. 2. A second compilation that, unlike its predecessor, brings to light lesser-known songs by the musician from San Antonio. The album offers a great cross-section through the discography of Sunny & The Sunliners.
Mr. Brown Eyed Soul Vol. 2 presents unknown treasures of Sunny's music
Next to dreamy songs like Sittin In The Park or Should I Take You Home with beautiful lyrics, great choirs and sometimes very ambitious guitar, there are uptempo numbers like Give Me Time or If I Could See You Now. The band's latin influences are also audible on I Can Remember or Runaway in the horn sections. My favorite of the album is the song Come Back Baby, which impresses with a great groove and nice song structure.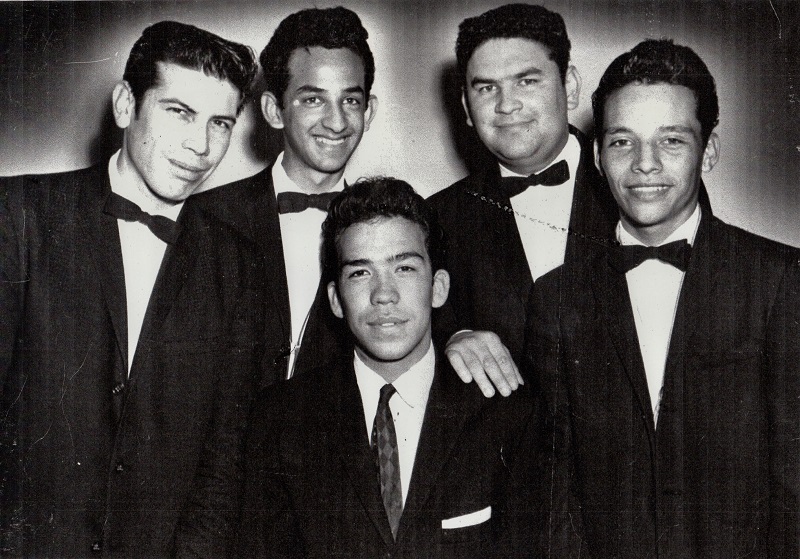 The overdriving and crackling of the tracks in places gives the songs on the compilation an authentic sound. I love that Big Crown Records has kept the music close to the original and nothing sounds too slick. Mr. Brown Eyed Soul Vol. 2 is tastefully selected with a lot of variety. The songs go well into the ear, with an average length of 2:30 min each.
Mr. Brown Eyed Soul Vol. 2 is a good example of what a great contribution Big Crown makes to preserve old classics of soul music by presenting us these pearls of music history. The album gets an absolute listening recommendation from me as a soul fan.
Photo credis: Big Crown Records