Streaming live music directly to fans may be the new way for artists to present their music these days. The recent Coronavirus crisis has shown clearly that we all need to find some alternative ways to come together and listen to our favourite artists. But which technique is the best for musicians to use for streaming?
Watching guitarist and Grammy Award Winning producer / Engineer Larry Mitchell performing his set live via facebook to fans last week we started to searching for answers. Larry Mitchell let us look in his box of stuff.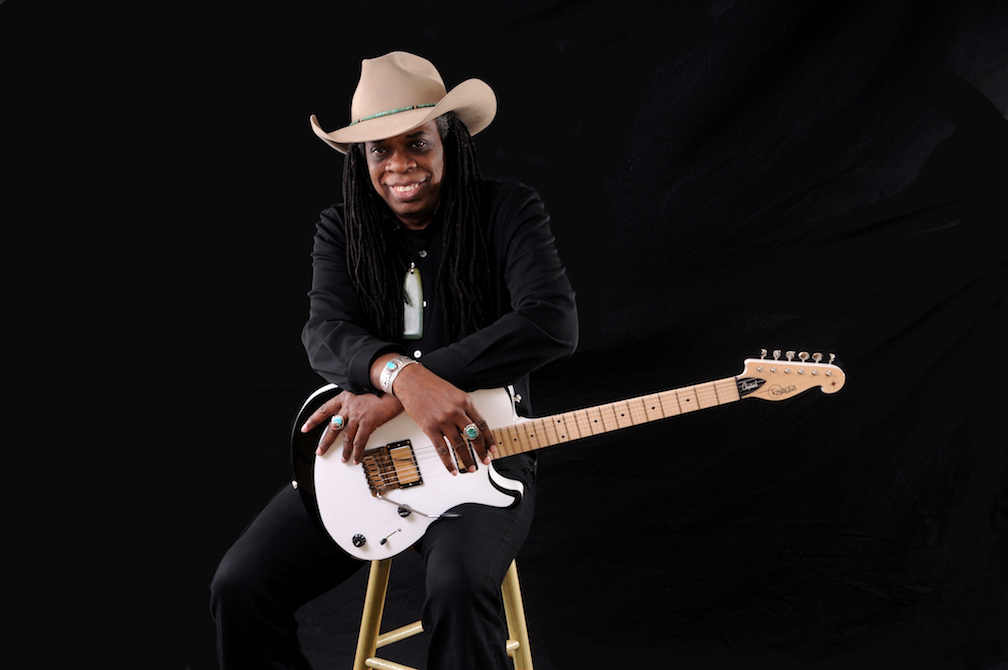 Listen to a pure guitar sound
It was nearly three years ago that we met Larry Mitchell in Germany. He stopped off on his tour near Hamburg for a garden concert and we had the chance to meet him for an interview. Talking to Larry is always a highlight in music interviews, he never disappoints! I remember vividly sitting in the flowered backyard and witnessing a musician taking me on a journey through music history; changes in producing, business processes and ways of listening to music. Starting at the birth of the real funk and soul up though 90 ́s pop to nowaday's fast changing music in times of internet. The article you finde here. After the interview Larry Mitchell stunned us with his soulful technique and style on guitar – A sound between Steve Vai and Santana. If you ever have the change to see him live you MUST take it.
Back to the present! In these days Larry streams his live shows twice a week to his fans directly out of his studio in Alabama. But in a world of unpredictable bandwidth and buffering how does he makes the sound so brilliant? We asked him for tips.
Technical Equipment for Streaming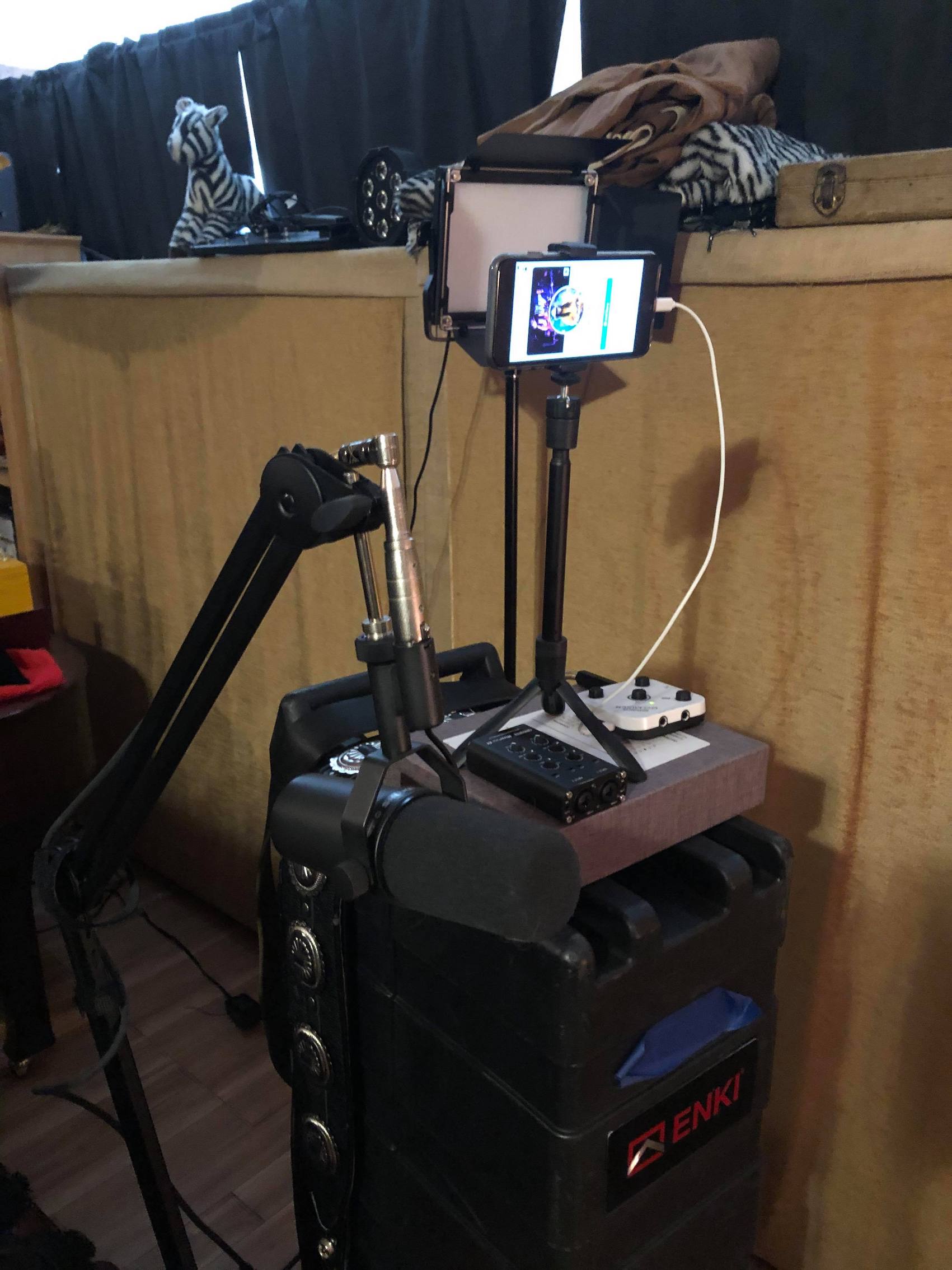 What kind of stuff do you use for streaming?
I use a small $100 interface most of the time. Made by Roland. It's called a GoMixer. It's small with 2 mono inputs. One for microphone. One for bass. A stereo input fir keyboards but I use it for my guitar processor in stereo. And then two mini 1/8 inch inputs that I use one of these for my iPad that has my tracks I play along with.
I have a fractal audio FM3 multi effects unit that I plug in stereo that handles all of my guitar sounds. I have a sure SM7 that I have mounted on a desktop boom stand like they use in radio stations. I got that from Gator cases. Part of there podcast series I think. I plug that mic into the mic input on the go mixer.
My playback tracks I made on pro tools. And those are on my iPad played back through iTunes. I take the iPad 1/8 headphone output to one of the 1/8 stereo input on the go mixer.
My guitar knaggs Severn plugs into my FM3. The go mixer plugs into my iPhone directly with a lighten cable.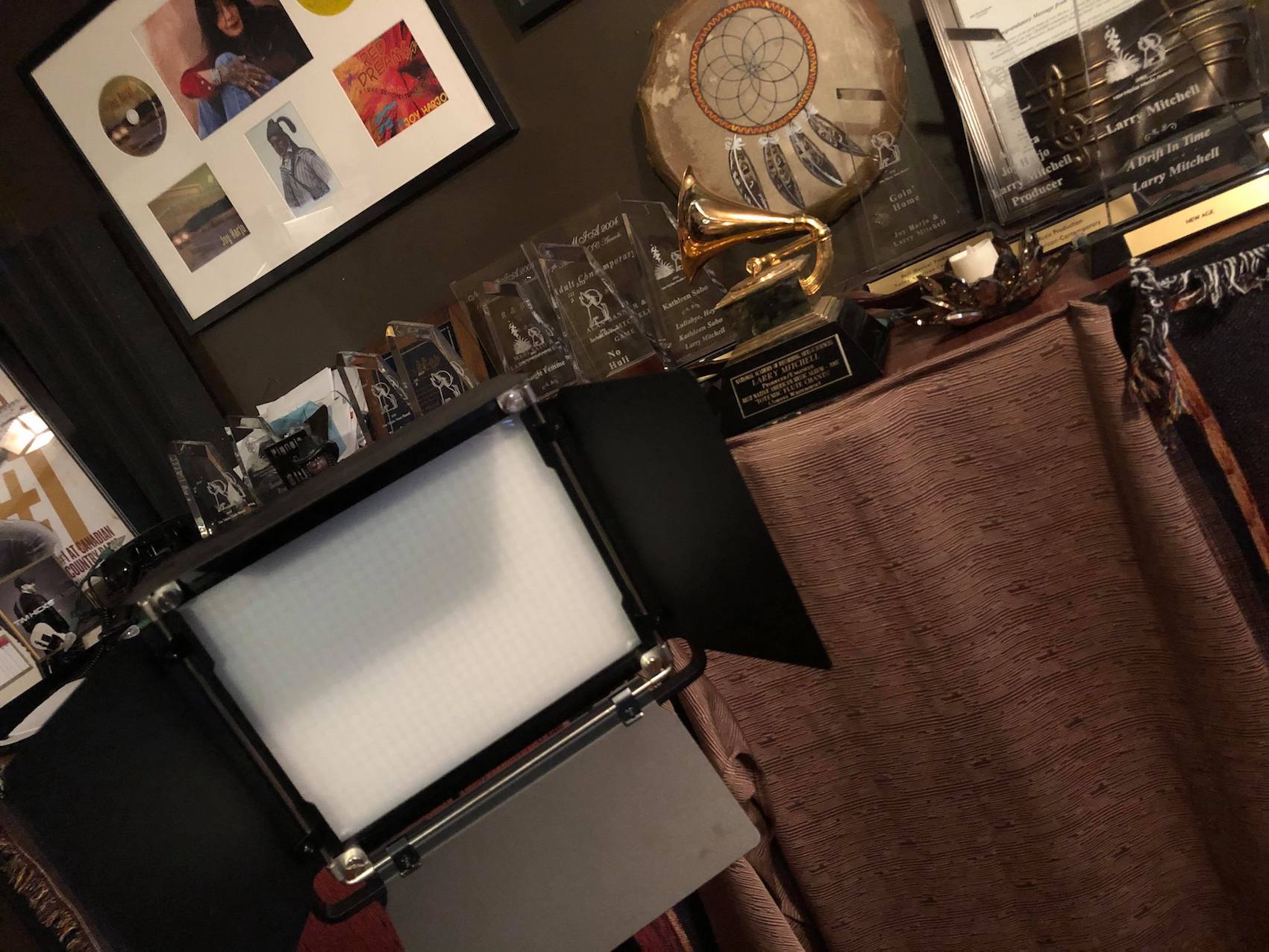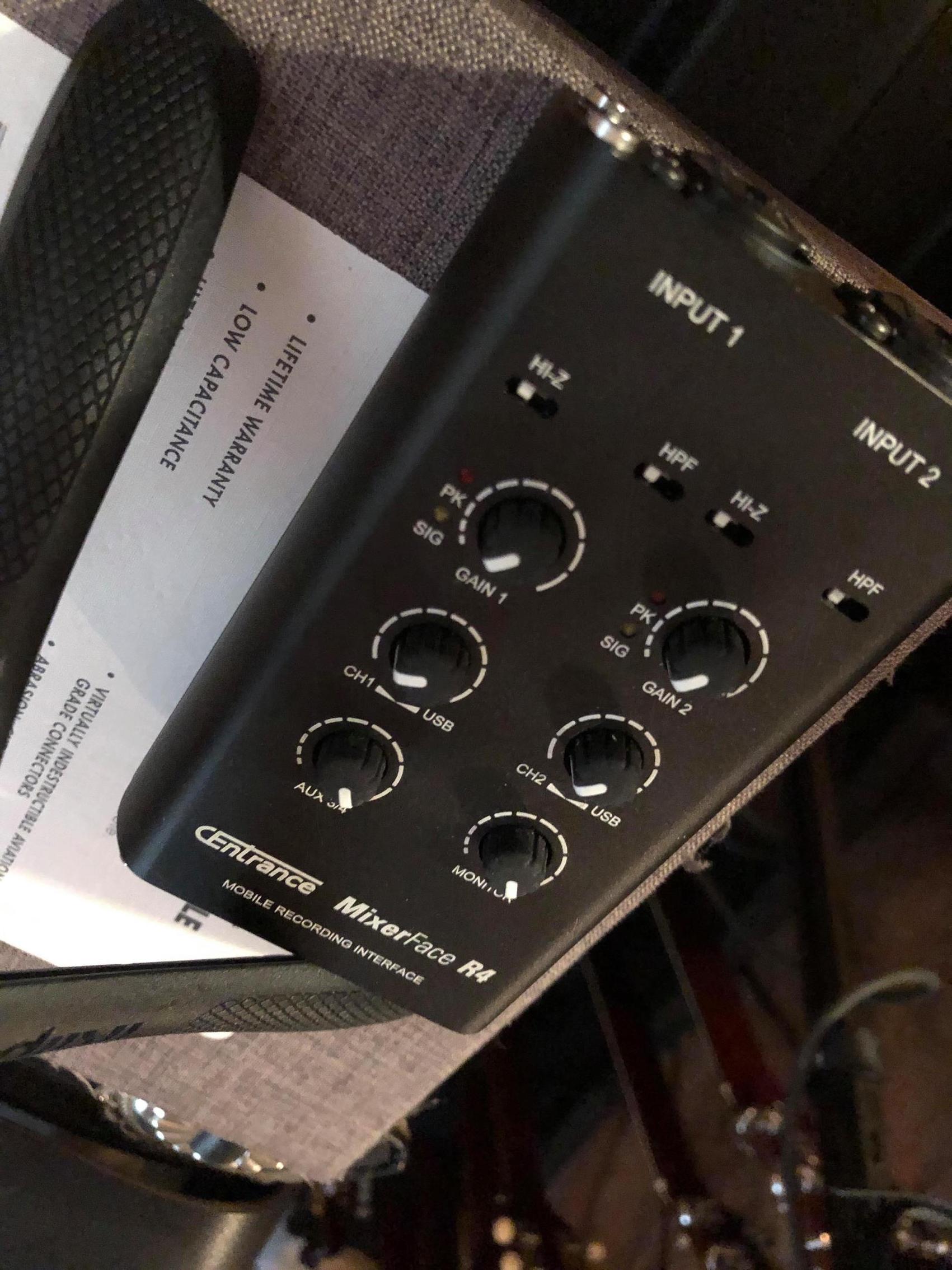 Larry Mitchell has toured the world playing alongside some of the greats including Tracy Chapman, Billy Squier, Ric Ocasek and Miguel Bosé. He has released nine original solo records to date. I love his soulful impulsive sound and the way he catches the audience from the first moment. Listening to his show on Facebook stream was an amazing event. Different but deeply touching. I think the technical equipment is one part, the other is his authentic personality and star quality.
You can listen to his show Tuesday night live Youtube at 8 est and Tuesday 9pm est USA for Facebook.
Besides the technical stuff are there any other tips for newbies in live streaming music to share? 
Right now with so many people on quarantine -Working from home online, Students studying online, musicians, poets, actors streaming live concerts, and people just watching movings streaming in HD all at the same time its a bit staring on the internet.  I'd say pick your time slot carefully. Find the right time of the week to do your show. let people know that your doing it and thence consistent with it.  I have done my show in airports. Hotel rooms, Friends backyards wherever I can when I am traveling.
Thanks Larry, hope to see and meet you soon in Hamburg again.