Kip Moore, the acclaimed singer-songwriter from the US, kicked off the European leg of his Damn Love World Tour with a premiere: his first-ever performance in Germany. And not only once – twice: Hamburg and Cologne. We were there for the tour opener in Hamburg.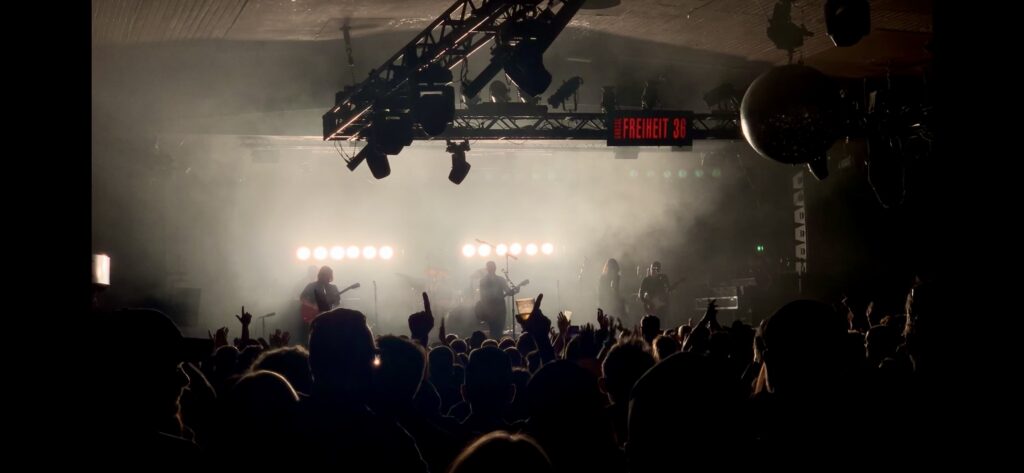 He brought his recently released fifth studio album Damn Love with him. But that's not all. Jillian Jacqueline, the Nashville-based musician, joined him as support and had something special ahead of him: she had previously performed in Hamburg almost four years ago – just around the corner at the famous Indra Club.
Jillian Jacqueline opened up the evening
Jillian Jacqueline opened the evening greeted by some delighted fans who were glad to see her return. Also Jillian Jacqueline was glad to be back in Hamburg and happy about the warm welcome. With her sentimental voice, her charming personality and her storytelling she captivated the rest of the audience as well.
Among her songs she performed God Bless This Mess and her current single Hurt Somebody Else from her debut album Honestly, which was released last year. Between the songs, she was giving personal insights and shared some stories.
Unfortunately, my favorite song Iconic was missing that night, but I'm confident that it won't be the last time I see Jillian Jacqueline perform live over here.
After around half an hour the singer bid farewell to her old and newly gained fans and introduced the man of the evening – Mr Kip Moore.
Oh, no you can't tell it nothin' /

Oh, it's that strong kinda somethin' / For the bees, for the birds / No surprise, it's a four letter word / It'll heal, it'll kill, it'll hurt / I hope you're tough, damn love
Starting with the song Damn Love, which explores the different facets of love, Kip Moore and his band enthusiastically launched their set in the packed venue. 
(Side note: Damn love – as well as some other songs on the album – was written and produced by Jaren Johnston / The Cadillac Three)
Fans had traveled not only from different parts of Germany but also from neighboring European countries and the UK to be on the Reeperbahn in Hamburg.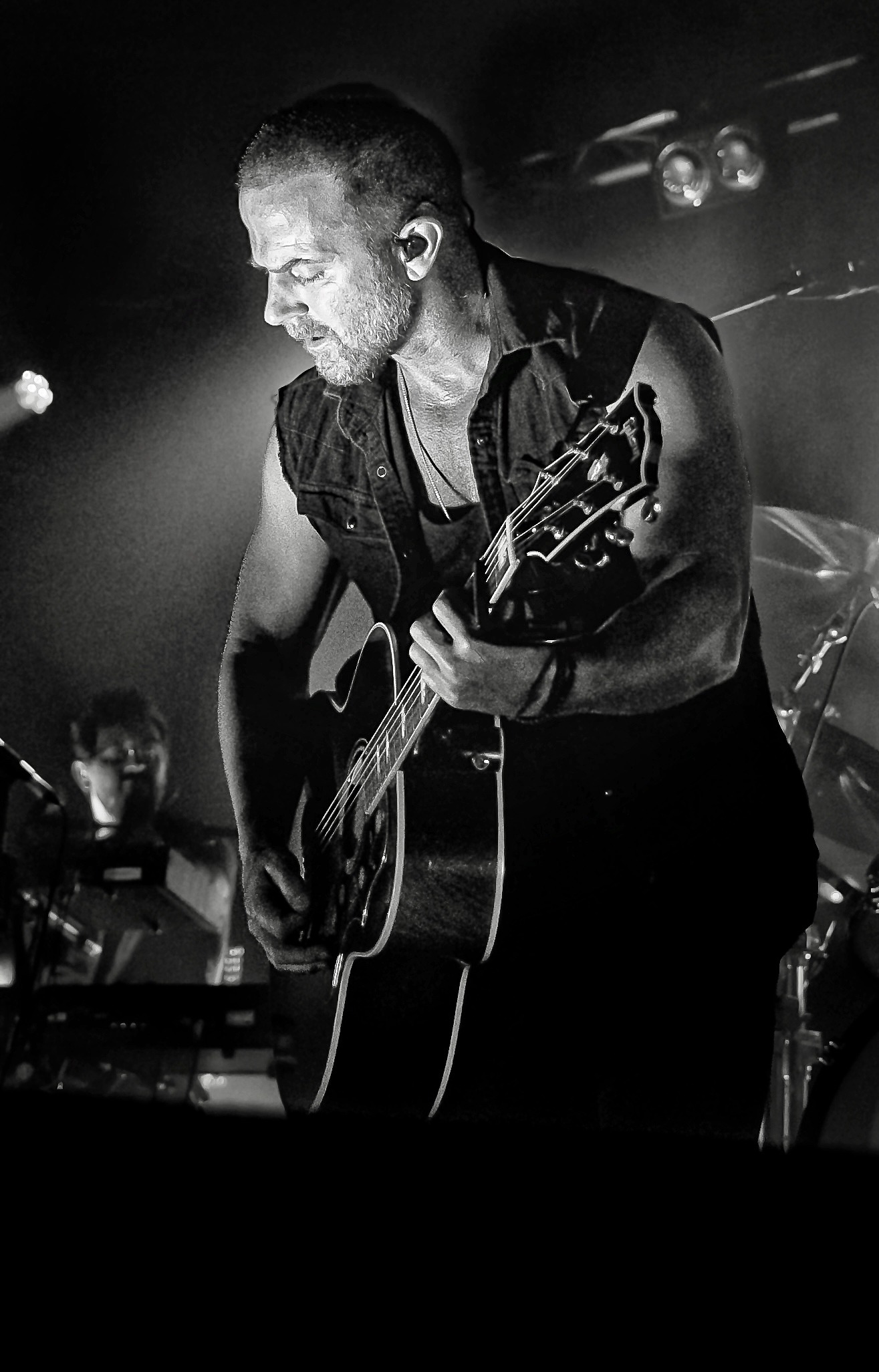 Lyrics, guitars and emotions
The setlist consisted of 21 songs.
In advance, Kip Moore apologized for any potential hiccups, as they "had thrown the previously rehearsed plan out the window to try something new—a sort of a live test". He mentioned he included two songs spontaneously fulfilling fan requests made shortly before the show. "We only had practiced those songs once or twice before tonight" he added. 
In the end it became evident that both sides of the stage excelled in this trial run. The joy was visible and palpable – on and in front of the stage.
The setlist included catchy melodies like the chorus of Kinda Bar and the groovy Heart on Fire from the current album, as well as classics like Wild Ones and The Bull, which were frenetically celebrated and sung along to by the fans. There was no chance of standing still. And of course, his platinum-certified hit (obviously a fan-favorite) Somethin' 'Bout a Truck was also not missing that night.
After around 80 minutes Kip Moore announced that they had "just started getting warmed up but unfortunately would have to end soon due to a subsequent event in the venue". 
What a shame –  but he made a promise: 
"It was very hard & expensive to come over here, but I promise we will come back!" 
The audience sealed this promise with thunderous applause.
Following that, they performed the last song before the encore. Last Shot from the 2017 album Slowheart, which the audience sang along too confidently. 
If you were my last breath, I'd just wanna hold you /

If you were my last night of hell on wheels / I'd wanna drive you like I stole ya / If you were my last shot, last shot of whiskey (last shot of whiskey) / I'd press you to my lips, take a little sip / Swirl you around and around and around / Then I'd shoot you down
During the show the charismatic singer took toasted the audience with a sip of whiskey straight from the bottle. Cheers!
21 songs—sometimes rock, sometimes ballads—a spectacular light and fog show, dance moves, guitar battles, individual band member solos and an incredible amount of fun, the frontman and his fantastic band left the stage after around 90 minutes overjoyed. 
They left a room filled with equally happy and enthusiastic faces behind.
Kudos, Kip Moore—that's delivering a phenomenal performance! You guys rocked! Please come back soon!
You like what we do and want to support and thank us? Please sign up for our community via Steady. 
We are convinced that artists, bands and music media should support each other.