An album about awakening from everything experienced, which is incredibly impressive to listen to. With her album Bullseye, singer Charli Adams opens her heart. The singer-songwriter presents herself vulnerably and deeply honest on her debut. With a highly personal touch and a lot of passion, the indie-pop musician is making a promising start to her musical career. The album will be released on 16.07.2021.
The single Cheers Captain already made an impression on the MUSICSPOTS editorial team in April and made it into our video review. The single aroused my curiosity and my interest in the music of the musician. Who doesn't know that feeling of suddenly questioning and doubting everything around you? The same happened to Charli Adams, who grew up in a very conservative environment. Cheerleading and church on Sunday created a toxic environment that she wanted to break out of.
An important step for the musician was the move from Alabama to the music city of Nashville. In the category of "Powerful Ladies" she has to compete with fabolous singers like Phoebe Bridgers or Angel Olsen. To find out whether Charli Adams really has what it takes, I listened extensively to her work Bullseye.
A look at the track list often says a lot about an album. This is also the case with Bullseye. Tracks like the up-beat number Get High With My Friends or Seventeen Again are clear wishes for a carefree, free youth. In Seventeen Again, the singer shows her vulnerable side. Despite such themes, the songs do not have any emotional heaviness, even if the sad feelings always resonate perceptibly.
The songs often switches between pleasant indie pop and ballads that could be the theme in any teenage movie. But the album stands out because the listener will be carried through the songs by the pleasant voice of Charli Adams. Neither rough outliers into other genres, nor shrill or surprising sections disturb the listening pleasure. But this makes the album on the other side to a release without many highlights.
However, Bullseye also has quite pleasant arrangements by the artist. The song Headspace, for example, is emotionally charged together with the American singer-songwriter Ruston Kelly and their voices complement each other very well. With the title song Bullseye at the very end of the album, the guitar riffs and stronger drums gave me hope that there might be a rock number hidden here. But Charlie Adams remains a little too reserved for me here too.
Nevertheless, the record is worth listening to. By the way, the title "Bullseye" was given by Justin Vernon, the front man of the band Bon Iver. Such an exceptional artist can hardly be mistaken and I am sure that we will hear a lot more from Charli Adams.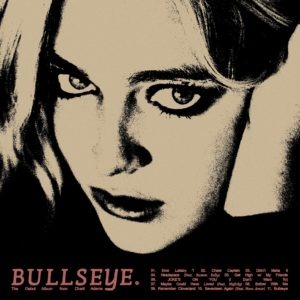 Bullseye by Charli Adams will be released on Friday via streaming and on vinyl. More infos about Charli Adams you get on her Homepage, Facebook or on Instagram.
Fotocedit Charli Adams by Slater Goodson Dawson Waters