Big AC Records is a UK based record label presenting some of our favorite soul artists this year. Nick Corbin and Sophie Heath had an exciting year with many new music releases. We asked them what we can look forward to next year and which artist they like to listen to.
Being asked how Big AC Records came to MUSICSPOTS, I think the answer might be "by the collaboration of Nick Corbin with Emma Noble for her single We Gonna Live Forever in June. Followed by a lovely Instagram live chat with Nick for his single Deeper in Love, I really had a deep dive in the artists this fine label presented  to us.
Independently established in East London by husband and wife, Nick Corbin and Sophie Heath, Big AC Records is all about creative collaboration, working with contemporary artists to bring brand new funk and soul music to your turntables! Whilst many soul-specialist labels are reissuing older sounds, Big AC Records work with new talent to create brand new, beautifully packaged compositions, pressing them on to limited-edition wax for vinyl enthusiasts like yourselves to play out loud.
If you are looking for some new fresh soul, I recommend Abi Farrell and Carmy Love to you. Two upcoming soul singers we will hopefully hear more from next month.The Big AC rooster is completed by Nick Corbin himself and there will b some more news coming up in 2022.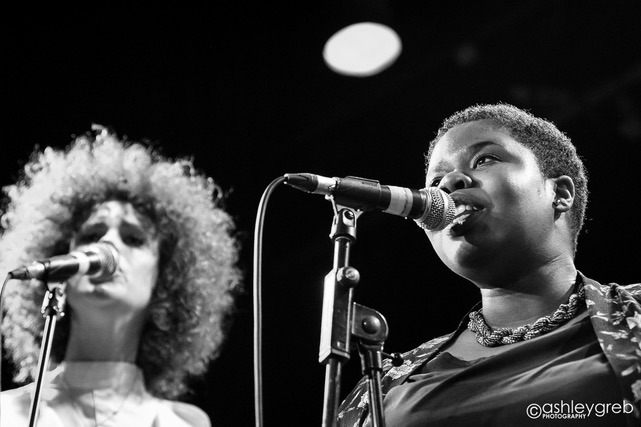 As head of the label's A&R, Nick Corbin is putting his experience in working with many artists, producers and musicians over the past 10 years and of cause for his own band New Street Adventure (Acid Jazz) and, more recently, his self-released solo album. "Sweet Escape". Sophie brings extensive knowledge of the funk and soul scene; she is one half of vinyl DJ duo Noble & Heath who, amongst their usually busy gig schedule, host a popular show on Totally Wired Radio. As well as managing the label, Sophie oversees art direction and design, ensuring each release is uniquely personal to each of our artist collaborations.
Sad to hear that the annual birthday gig had to be postponed for well-known reason. But the new dates have just been announced. Catch the Big AC family and their Soul Revue live shows throughout the UK next year:
Friday 22nd April 2022 – The Night Owl, Finsbury Park, London
Friday 13th May 2022 – The Night Owl, Digbeth, Birmingham
More dates to be announced soon.
We are lucky that Nick and Sophie found some time to send us some outlooks in the next year and let us know their favorite artist in 2021.
Concert or live music Highlight 2022:
Gabriels live at The Social in London on October 17th. An incredible opportunity to see the band in a tiny venue. Jacob Lusk is such an amazing performer; you can't take your eyes off him!
Outlook to 2022:
We have two very exciting vinyl releases planned early in 2022: One from Abi Farrell – available to pre-order now – and the other a surprise new collaboration which will be revealed very soon.
We hope to continue releasing quality music from our current roster as well as collaborating with new, up-and-coming artists and take our Soul Revue Show on the road!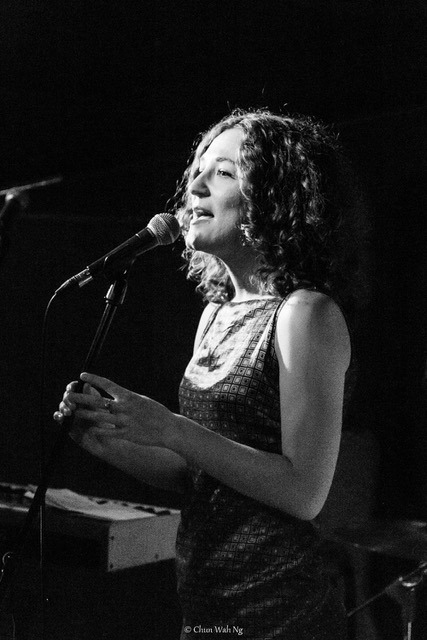 3 favorite songs in 2021:
Aaron Frazer – Bad News.
Such a cool groove from a fantastic album. This came out very early in 2021 when things were looking bleak during the winter lockdown.
Emma Noble – We Gonna Live Forever.
The ultimate party song from our good friend. Released in the summer when everyone was able to go out and dance again. Full of positivity and good times!
Secret Night Gang – Captured
Another feel-good tune from one of our favourite modern bands. Seeing them at the Jazz Cafe in Camden in November was one of the highlights of the year.
Of course, all three songs were included in our MUSICSPOTS Special Mix. We added one song each by Nick Corbin, Carmy Love and Abi Farrell.
Fotocredits live by Ashley Greb, Title by Big AC Records