Benny Sings starts his German tour with his eighth studio album Music at the end of October. Mannheim Dortmund, Berlin and Hamburg can look forward to a concert evening full of relaxed sounds between pop, jazz, soul and light funk.
Benny Sings is no longer an unknown artist among music fans and musicians. Besides Anderson Paak and Jamie Cullum, John Mayer is also one of his fans. Here at MUSICSPOTS, the Dutchman has been an integral part of our playlists and recommendations since 2014. So the concert on 25 October at Nochtspeicher is an evening I've been looking forward to for a long time.
Benny Sings on Music celebrates the compilation of chilled melodies that spread good mood in a very special way. The album is full of pieces that we can more than use in this stressful time. On the title track Benny Sings himself says "It's so easy to get overstimulated in the world today. We need light and air, we need something that energizes us.  I'll always be amazed by the magic of music – how something can spring into being that simply transcends everything."
Light and Air is exactly what this eighth studio album brings us. Sunny Afternoon, Rolled Up (feat. Mac DeMarco) and Nobody's Fault (feat. Tom Misch) are prime examples of excellent songwriting between pop, jazz, easy listening light funk. They are songs that sound so much like Benny Sings that you just have to love them.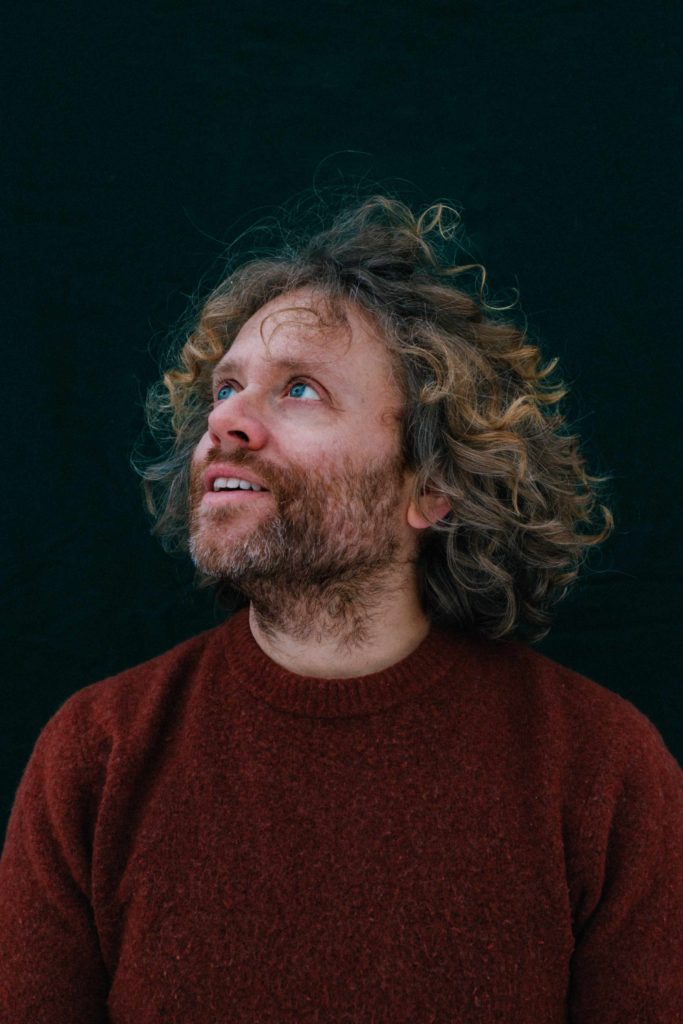 Fans of the first hour will especially like Kids feat. KYLE on the new album. If you listen to the older albums like Champagne People (2003) or I Love You (2004), you will remember where this electronic sound comes from. Suddenly there they are again, the loops and effects that brought us together so unexpectedly back then and have always accompanied us. Over time, Benny Sings' pieces became softer. The musician developed further from experimental hip hop to easy listening to nu soul and jazz. It is a world of sound of its own that fascinates and into which the musician will surely take us on his tour.
We asked the musician how it feels to start a tour again: "It's been a long time since we've been on the road. We've been rehearsing and I'm starting to feel what it's like again. Happy holiday vibes, with a touch of blood, sweat and tears."
Personally, I love the new album and look forward to the live performances of older favourite songs as well. Perhaps So Far so Good from the City Pop album (2019) will feature? It would also be wonderful to see One of These Hearts from the 2011 Studio album on the setlist. Hopefully we will get to enjoy the Benny Sings version of Dancing in The Dark. The way Benny Sings arranging the Bruce Springsteen hit makes us once again forget the sad and serious context the lyrics telling. "Man can't wait to play for you! New set, new outfit, it's gonna be sweet", Benny Sings  answered our question by looking at the days to come.
Benny Sings Music Tour 2021
The tour for the 8. record starts in October in the Netherlands and leads via Germany, Belgium and France to London. On the second half, Benny Sings will play concerts in Portugal, Mexico and the USA. There are even several stops in Canada on the schedule and the tour will of course end in California, where the musician will surely celebrate the successful conclusion with his label Stones Throw Records.
Fans of Benny Sings should secure a ticket quickly. The first shows for Europe are already sold out. Those who don't know Benny Sings but are into a very chilled evening in their favourite club with live music should also not hesitate and run to the ticket office.
Dates & Tickets for Germany: