On May 31 Anni Pohto visited the Mojo Jazz Cafe for a small showcase. Accompanied only by her keyboard, the musician thrilled the visitors on this summer evening in Hamburg.
At the best time of the day, the Finnish-born and UK-based musician invited the audience to the legendary Mojo Jazz Café. Right at the start of the intimate set of her own songs, she captivated the audience so immediately that only the sound of the cocktail shaker from the bar interrupted the performance of jazzy, soulful sounds.
In addition to their latest single 33610, we were also able to enjoy a special performance by everywoman. From my point of view, these two songs were among the highlights of the evening. But also with the other songs Anni Pohto managed again and again to bind our attention by her intensive and sensitive singing in combination with the piano playing.
First of all Anni Pohto catches me with the song lyrics that make me nod in agreement again and again this evening. Also other visitors can see the enthusiasm and this can be heard in spontaneous approving calls. Gently but forcefully Anni Pohto makes clear in her songs that a smile is perhaps only the expression of joy (My Smile Is Not An Invitation), we all have the same rights (everywoman) and each of us is good enough and we can trust our feelings. Thus, with her songs she speaks to numerous women* courage to go their own way in a self-determined way. I appreciate this new musical discovery all the more, because it inspires me in its entirety of the text and music on this evening so unexpectedly.
Asked how she feels and what she is looking forward to after the gig Anni Pohto told us: "As with many artists, I've had to wear several hats and basically do everything by myself for a very long time. So right now I'm simply looking forward to truly focus on what I feel I was put on this earth to do and see where it takes me. I'm grateful that I'm now surrounded with wise and safe people both professionally and privately, and I look forward to just living this life every day, celebrating the fact I didn't give up on myself"
We are sure that this evening is just a first preview of the album The Rising announced for 06 of October and we will see Anni Potho on many more stages in the coming months. Make a note of Anni Pohto, follow her online and attend her concerts. She will inspire you with her jazz- and soul-inspired pieces as immediately and lastingly as she did us.
For 05.10.23 another gig in Helsinki is announced. Here Anni Pohto will perform at G Livelab. More dates will follow. We will keep you up to date.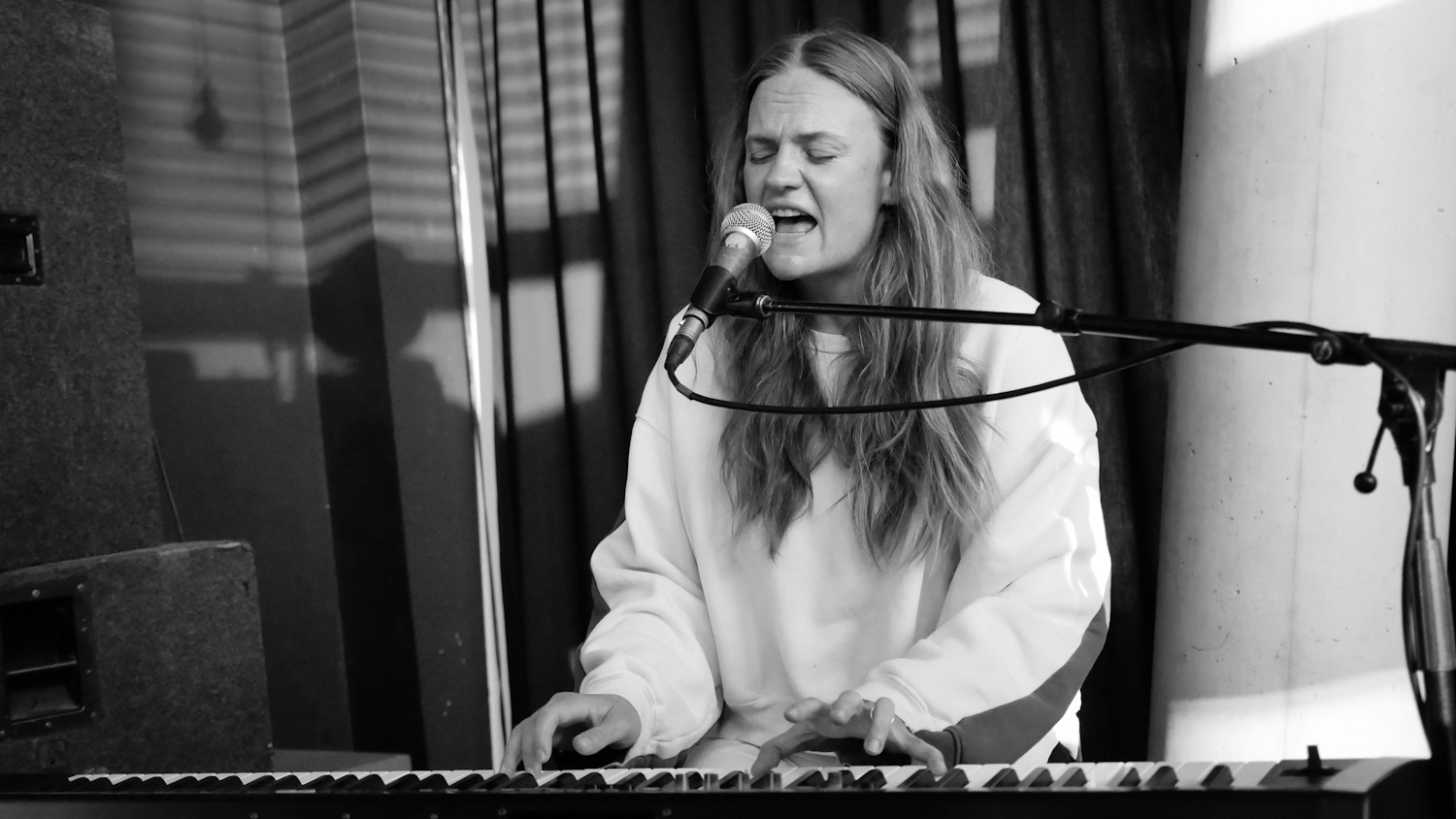 Want more concert reviews?
For more reviews of concerts and festivals, check out our archive and sign up for our newsletter.
You want to thank and support us for our editorial work? Then become a member of our community via Steady and start with a 30-day trial membership from 2.50 euros per month.